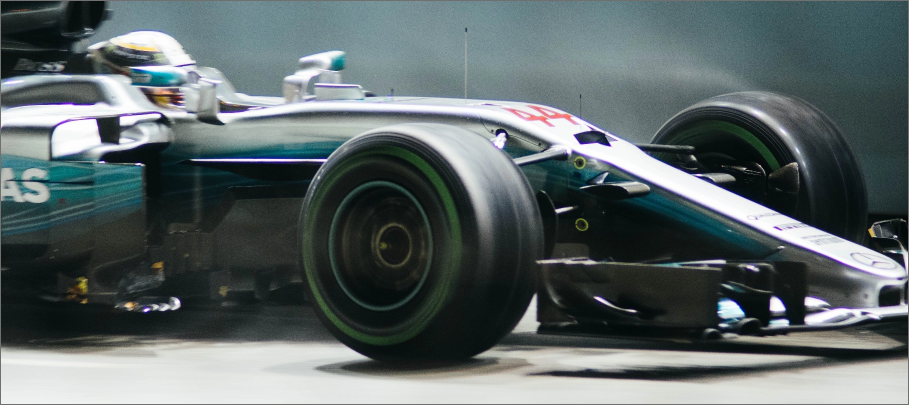 Racing Car – Remote Driving Demonstration
Soliton is a pioneer in the remote control of devices where a live video stream is pivotal for safe remote control. A great demonstration of remote driving is the control of a racing car from a remote location using the mobile phone network. The car can be effectively viewed and controlled from anywhere – on the condition that the latency is ultra-low for safe operation. Any delay would crash the car immediately on the first corner.
Soliton Systems worked in partnership with Ericsson Telecommunication and VodafoneZiggo, as part of the 5G Hub initiative, demonstrated the use of 5G as a remote network connection to the untethered racing car. A live stream video from the car was transmitted back to a remote driver in a remote location who then remotely drove the vehicle, with the control signals being sent back simultaneously on the same 5G connection.
Go Ito, Managing Director at Soliton Systems Europe explains "With the 5G Hub, we wanted to show something spectacular that could really demonstrate the newly emerging innovation behind the remote driving of vehicles. The practicality of remote driving is that any delay could be fatal. With our ultra-low latency encoders for live streaming, combined with the power of 5G we can live stream as low as 35ms from the device back to a remote driver. This is totally unique. So, we tested it with a remotely controlled racing car where speed and maneuverability matters!"
Soliton's advanced encoding technology with its secure RASCOW2 transmission protocol uses multiple cellular networks simultaneously for improved connectivity and redundancy, allowing safe, encrypted, and reliable live streaming for mission critical applications. Operations such as remote driving, remote heavy machinery operation, remote drone control and remote surgery can all become normal occurrences.
Edwin Dijkstra, Solution Architect at Ericsson said "Soliton is a major contribution to the ecosystem of the 5G Hub. Our partnership allows us to jointly showcase futuristic applications with low latency. The Hub's aspiration is to be a breeding place for innovative technologies, and this is being achieved by our ambitious remote driving car demonstration."